Fashion News: Day 1 of World MasterCard Fashion Week FW14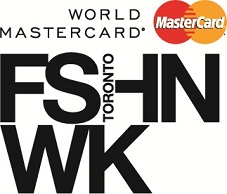 (03/17/2014) This is always one of the best days on the Fashion Calender, The start of World MasterCard Fashion Week. Today starts of strong with a collection of Veteran Designers to the tents (VAWK, Beaufille, and Line Knitwear) and Up and Coming talents ( Mikhael Kale and Sid Neigum). This is how you want to start the week of with a great mix of designers expressing different views for Fall/Winter 2014.
Mikhael Kale (5:00 pm) – The Buzz about the opening show is HUGE!!! Can't wait to see what the Mikhael Kale F/W14 Collection will be.
VAWK (6:00 pm) – Sunny Fong is back a the tents with the F/W 2014 VAWK Collection. Glad to have Vawk showing again this season.
Beaufille(7:00 pm) – Chloe and Parris Gordon are back in their second season under the Beaufille name.
Line Knitwear(8:00 pm) – One of Canada's Premiere knitwear brands is ready to show what we can expect for F/W 2014 in knitwear.
Sid Neigum (9:00 pm) – The night's final show is from Sid Neigum who will bring edgy cool to F/W2014
For more information on World MasterCard Fashion Week : worldmastercardfashionweek.com
Follow on Twitter: @WMCFashionWeek
For more looks and where to purchase: mikhaelkale.com
Follow on Twitter: @mikhaelkale
For more looks and where to purchase: vawk.ca
Follow on Twitter: @VAWK
For more looks and where to purchase: beaufille.com
Follow on Twitter: @beaufillefsn
For more looks and where to purchase: lineknitwear.com
Follow on Twitter: @LINEKnitwear
For more looks and where to purchase: sidneigum.com/
Follow on Twitter: @SidNeigum
Remember to find out the latest on World MasterCard Week: Click Here