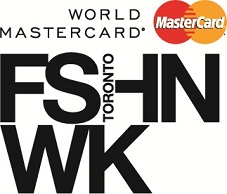 (03/18/2014) The line up expands on day two. Never hurts to have more fashion from the best and brightest in Canada. Today we look forward to the first full runway shows from HD HOMME, Malorie Urbanovitch and Matiere Noire winners of the Mercedes-Benz Start-up. The night will close out with one of our favorite Canadian designers Mélissa Nepton and the man who knows how to create a classic and breathtaking collection David Dixon.
HD HOMME (4:00 pm) – After meeting and seeing HD HOMME's collection upclose last season. I'm excited to have another Menswear Collection on the Runway.
Thomas Bálint (5:00 pm) – Thomas Bálint continues to be one to watch with his European influences.
Laura Siegel (6:00 pm) – This season will infuse quilting techniques for F/W 2014.
Mercedes-Benz Start Up (7:00 pm) – The Third annual MBSU will bring us not one but two great designers from last years competition.
Mélissa Nepton (8:00 pm) – Excited to see the FW14 collection from Montreal based Mélissa Nepton, her collections each season are one of the highlights for us.
David Dixon (9:00 pm) – One of Toronto's Premier Womenswear designer always has a strong vision with his collection, will we know right away or will we need to think about it?
For more information on World MasterCard Fashion Week : worldmastercardfashionweek.com
Follow on Twitter: @WMCFashionWeek
For more looks and where to purchase: hdhomme.com
Follow on Twitter: @HDHOMME
For more looks and where to purchase: thomasbalint.com
Follow on Twitter: @THOMAS_BALINT
For more looks and where to purchase: laurasiegelcollection.com
Follow on Twitter: @Laura_Siegel
For more looks and where to purchase: malorie.ca
Follow on Twitter: @MUrbanovitch
For more looks and where to purchase: matierenoirestudio.com
Follow on Twitter: @MatiereNoireStu
For more looks and where to purchase: melissanepton.com
Follow on Twitter: @Melissa_Nepton
For more looks and where to purchase: daviddixon.ca
Follow on Twitter: @daviddixoninc
Remember to find out the latest on World MasterCard Week: Click Here
Read More